Cooking good is a very tough job for every one. Cooking BBQ is not so difficult but cooking delicious BBQ is a hard job. Normally on weekends, people plan to cook BBQ in their gardens and at different picnic places. To make your dishes and BBQs, iPhone is providing very good and interesting applications that will teach you that how you can cook good BBQ.
There are hundreds of iPhone applications that are available in the market as well as on internet for BBQs. These applications will teach you that how you can cook better. Out of many applications, following are the best five applications for cooking good BBQ and also sauces for barbecue.
It is one of the best and attractive iPhone applications for the iPhone users. This iPhone application can provide you more than two hundred and seventy recipes and methods to cook delicious barbecue at your home or at any picnic place. This iPhone application also provides you many recipes for different sauces, rubs and marinades. This is the best iPhone application, for those who are not so good in cooking and wants to make good and delicious BBQ.
2. iSteak for iPhone
This is also a very good and interesting application for barbecue lovers. This application provides you many recipes of different countries, so that you can cook different types of barbecues for yourself. It also provides you a timer to cook well and in time. You can enjoy a good BBQ with your family and friends by using this interesting application.
3. BBQ
This is also a very good barbecue iPhone application that provides you many good recipes for your weekends.
If you are living in such a place where there is always a sunny day through out the year, this application will help you to find the best day for your barbecue cooking.
4. Ask the Butcher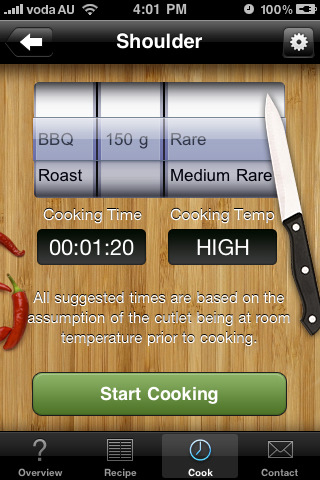 This is a very good iPhone application for the use of families and small parties at home or at picnic places. This application will provide you many recipes for barbecue and for different sauces. This application will also inform you about the best time for barbecue, according to the climatic conditions.
5.  BBQ Recipes
It is a very good and interesting invention for iPhone users by iPhone. This iPhone application can help you to make barbecue in a very simple way. In this iPhone application there are almost more then two hundred recipes for cooking barbecue. This iPhone application also provides you more then thirty recipes for grilling lamb, fish and other meat of your own choice.
With the help of these iPhone applications, any one can make good and delicious barbecue at home. Now you do not need to go out in restaurants and other expensive barbecue places. You can enjoy your weekends with your families and friends at home, with very less expense.
People who liked this Post also read