A good way to listen to music is through the Apple iPod or iPhone. The media player that is used by Apple is the iTunes. Apple does not allow any other media player to be used in its iPod's or iPhone's.
iTunes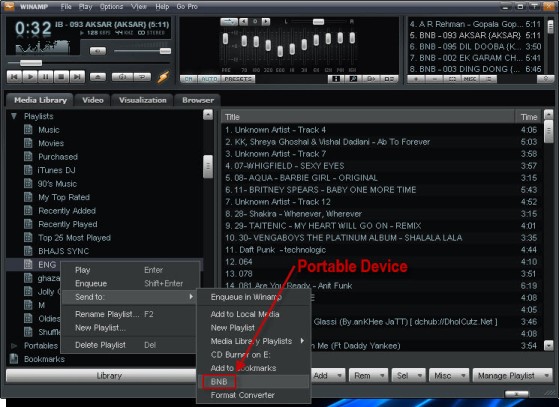 iTunes plays another very important role in Apple iPod's and iPhone's. It syncs your iPod or iPhone to your computer as well. However many people do not like using iTunes.
iTunes seems to be supported in MAC and Windows. Therefore Linux users face a big problem.
They need to find other ways to sync their iPod's to a computer.
Dislike
It has been mentioned above that many people dislike using iTunes. They do not like the idea of transferring their entire music library in to iTunes. This is why people have started finding alternative ways through which they can sync there iPod's to computers. One such alternative media player shall be discussed below.
Winamp
Winamp can only be used by Windows users.  The best part about Winamp is that users do not need to transfer their entire music library to iTunes. The ml_iPod plug-in allows users to easily sync their music.
Install
The first step is to install iTunes. The latest versions of iTunes might not work but you can try it out. iTunes versions 7.4.2 and 8.02 will definitely work as they have been tried and tested.
It is possible to avoid installing iTunes.  Once can use the above hack to install the driver. This is possible without installing iTunes.
The second step is to install Winamp. The preferred versions of Winamp is 5 and above.  After installing Winamp the next step is to install ml_iPod. The recommended version is 3.08 and above.
There is another advantage of using Winamp. The advantage is that it is bidirectional sync. This means that it is possible for users to download the songs back to their computers. iTunes does not offer this advantage.
People who liked this Post also read