Google was one of major patrons of Mozilla Foundation. It spent millions of dollars to help promote Firefox. All of this was not for the love of open-source or general public. Google wanted  Mozilla to capture most of Internet Explorer's market share so it can promote it's toolbar. And eventually deliver all of those customers at it's doorstep when it launches it's own browser a.k.a. Google Chrome. It is quite impressive stuff actually & shows that good indeed hired some of the greatest and meanest minds on planet.
Despite what Google says on it blogs, its not at bleeding edge of
technology
. It is Google's attempt to mimic and mix best features of Internet Explorer(silver light), Mozilla FireFox(Tabs) and Opera 9.0(Fast Dail). For a detailed review of technology behind Google Chrome and Shameless promotion of Google Development team take a look at this
Comic written about Google Chrome
. You might also like to read a few
stupid FAQ's about Chrome
Technology by one of Google team members.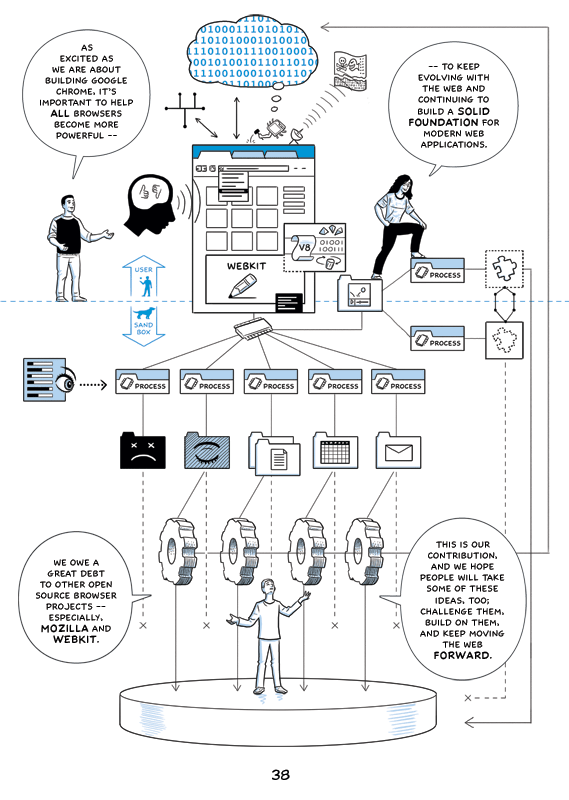 Google is making this project open source which is mainly due to anti-trust fears.But the question is still there… What is future of Mozilla Foundation? Google indeed used it as a proxy against Microsoft,
Will Google continue to support Fire Fox or Will Fire Fox be cannibalized by Google's Chrome?
Currently the facts and events are more favored toward cannibalization of Mozilla. I would be very interesting to watch how google goes about killing Firefox. Interesting times ahead folks… we are entering another era of browser wars between Google and Microsoft as browsers are the operating system of future of web known as Web 2.0.
Rumor had it for quite some time that google was playing dirty at Mozilla. The new launch of browser proved that those rumors were not just rumors..there was some truth to them.
People who liked this Post also read